Register your team today!
Deadline for Registration is Friday, March 27, 2020.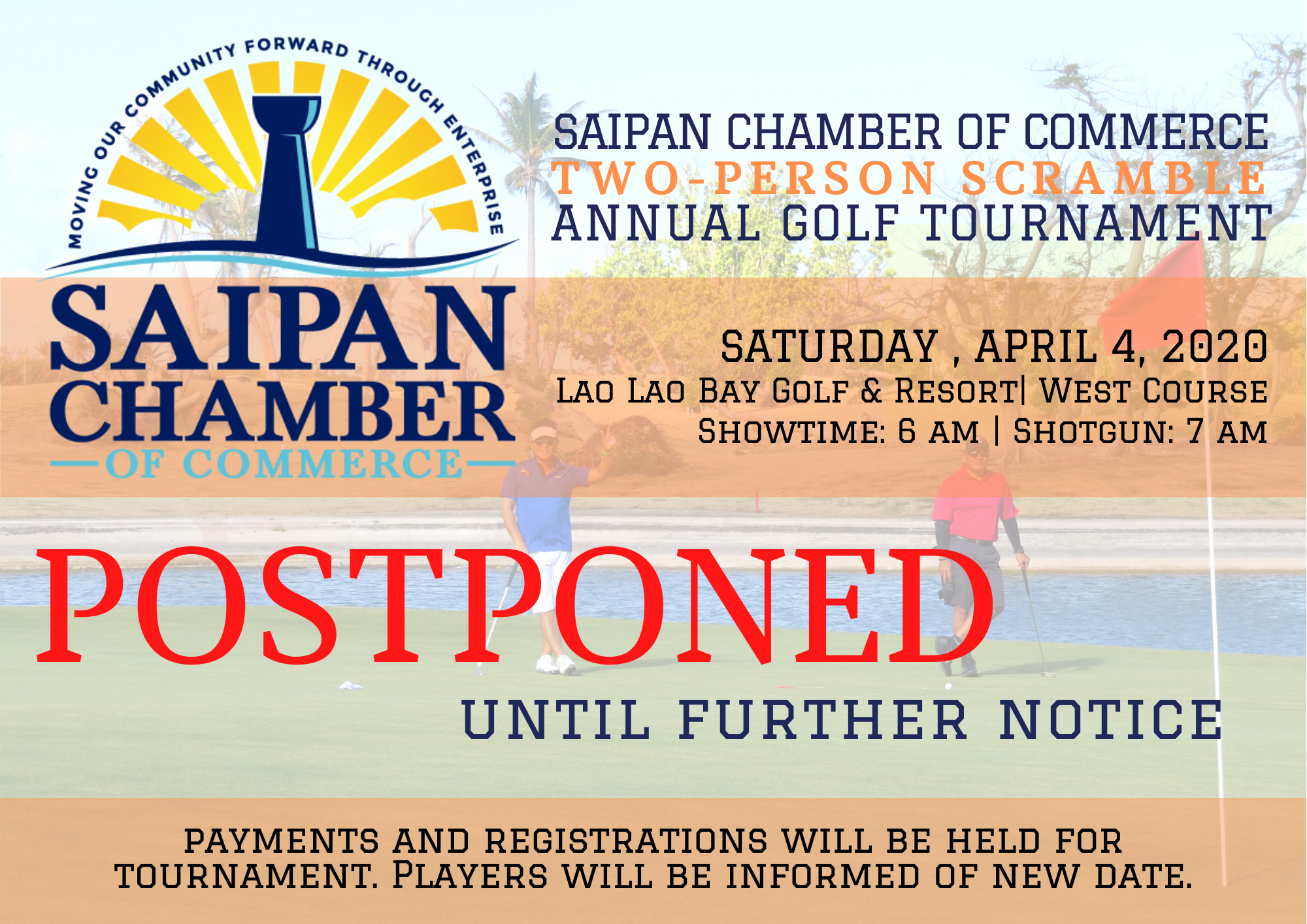 Saipan Chamber of Commerce
POSTPONES GOLF TOURNAMENT AND SCHOLARSHIP PROGRAM
Due to recent developments with COVID-19, the Saipan Chamber of Commerce (SCC) has postponed its Scholarship Golf Tournament previously scheduled April 4th until further notice. Additionally, SCC has postponed the Saipan Chamber of Commerce Scholarship Program until further notice.
For all sponsors and registered players of the Scholarship Tournament, SCC will hold registration forms, payments, and donations. SCC hopes to reschedule the tournament in the coming summer months, and they will continue to monitor the community's health and wellness before announcing a new date of the tournament.
SCC thanks all sponsors and golfers for supporting our Annual Scholarship Program and wishes good health and wellness to the community as we work together to minimize the impacts of COVID-19.
----------
If you would like more information about our event or our organization, please visit our Facebook page at www.facebook.com/saipanchamber, or contact Franco Santos at 670-234-7150 or coordinator@saipanchamber.com.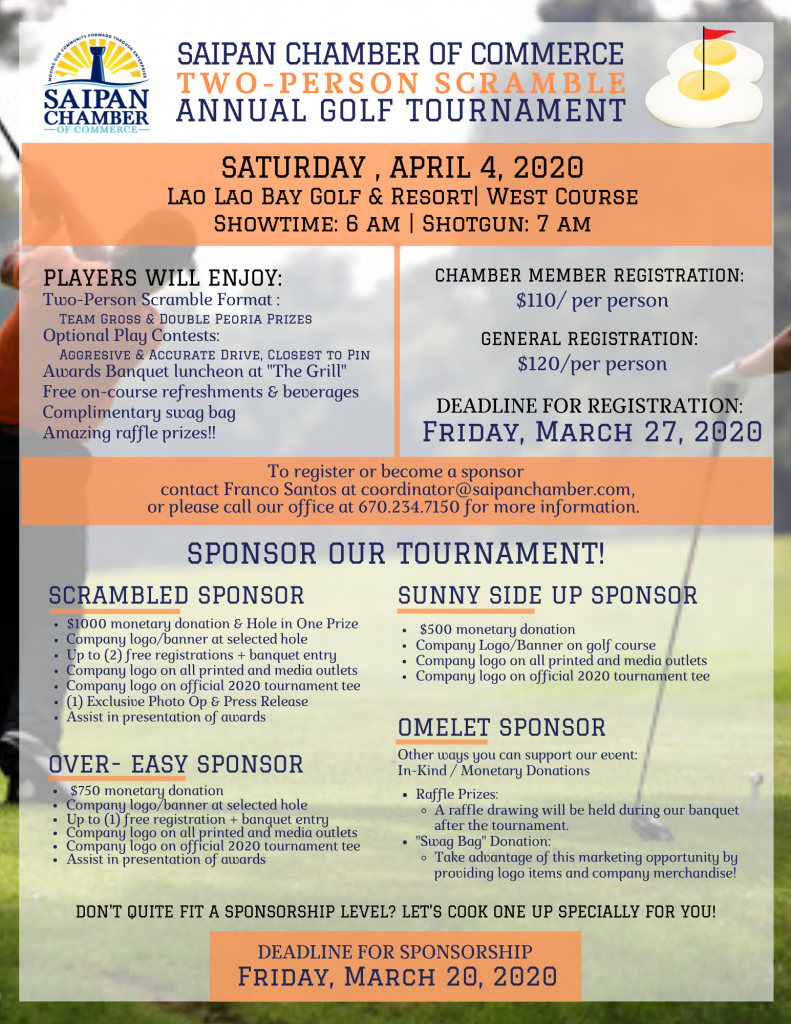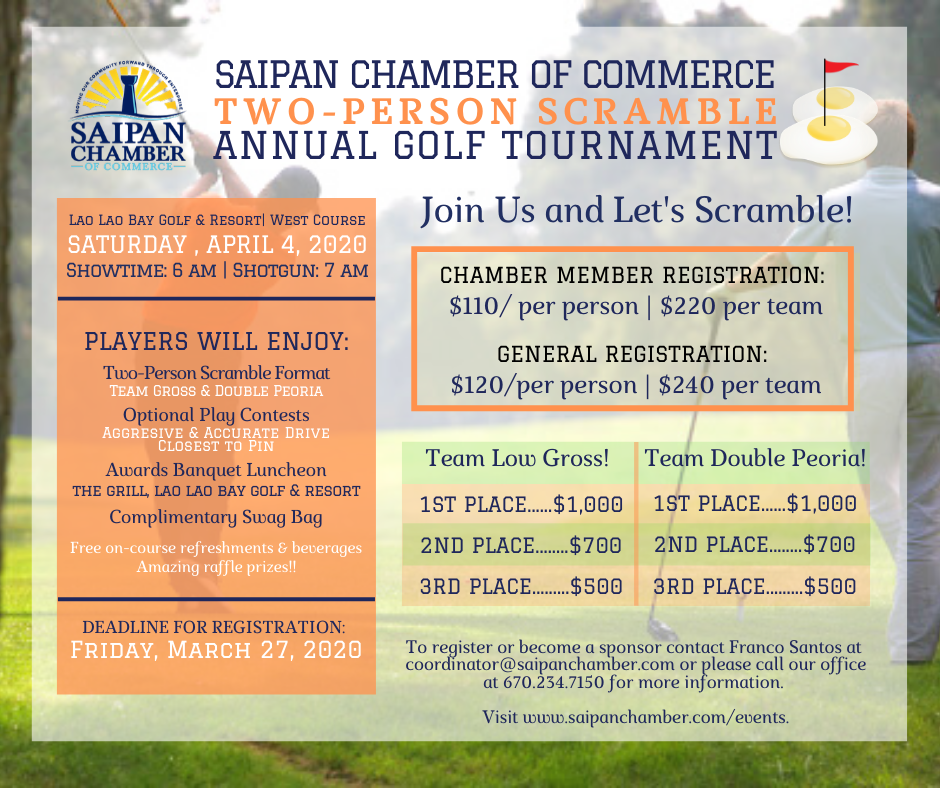 Is your company a member?
Click the link provided for our Chamber Member Directory!