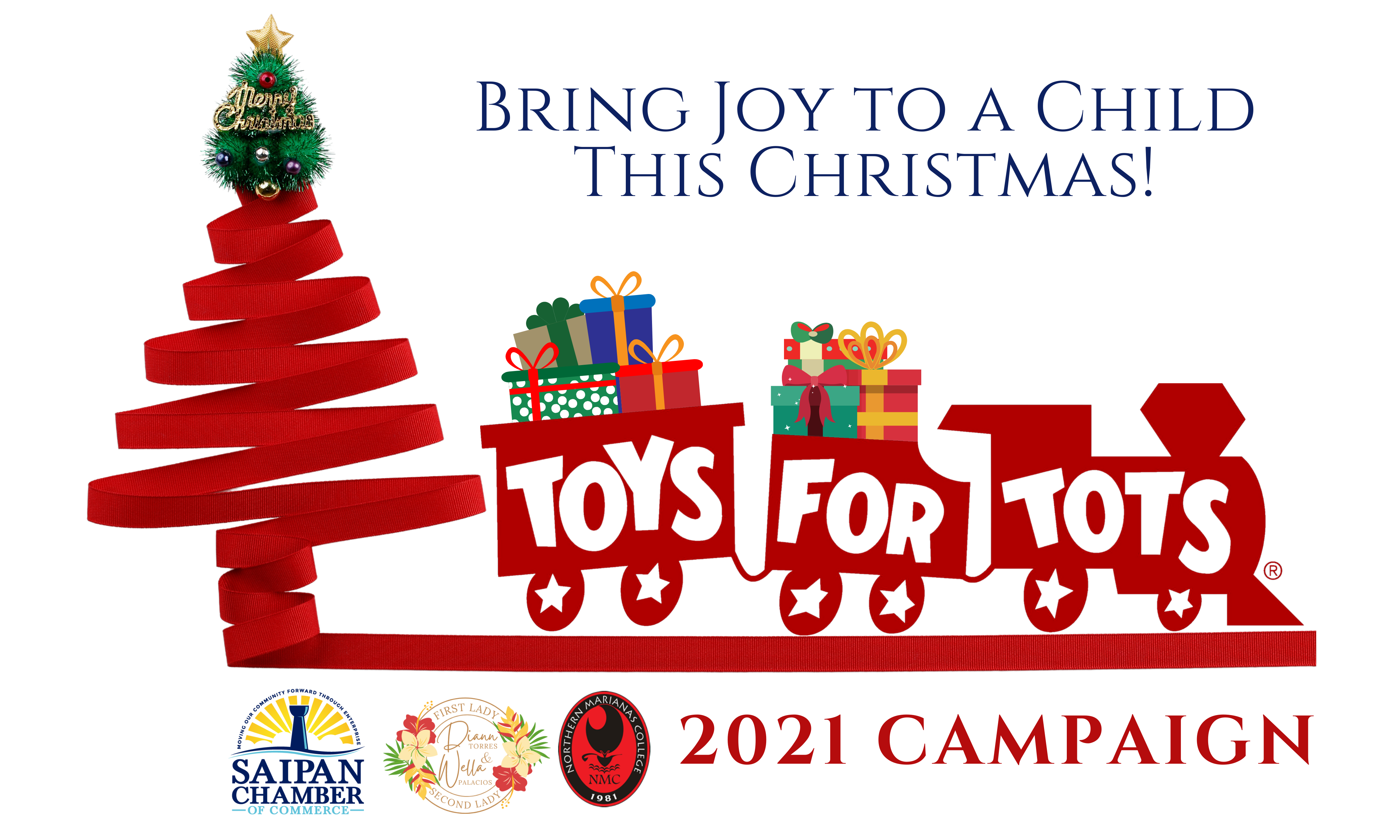 Toys for Tots campaign distributed more 3,400 toys throughout the islands of Saipan, Tinian, and Rota in last year's, 2020 Campaign.
In 2020,  the Associated Students of the Northern Marianas College (ASNMC) greatly contributed to the Toys for Tots campaign, in collaboration with the Saipan Chamber of Commerce, and the Saipan Young Professionals.
"Despite the conditions, the campaign was able to raise over 3,400 toys with all the overwhelming support we received from the local community and our partners," said Capt. A. J. Ramos, Guam and CNMI Toys for Tots Campaign Lead Coordinator. "We want to thank all our partners, volunteers and anyone who
was able to contribute to the campaign. Their selflessness, charity and dedication to the community ensured the success of the Toys for Tots campaign."
Become a Toys for Tots Partner!
Sign up today and be an official toy collection site.
2021 Toys for Tots Toy Collection Partners