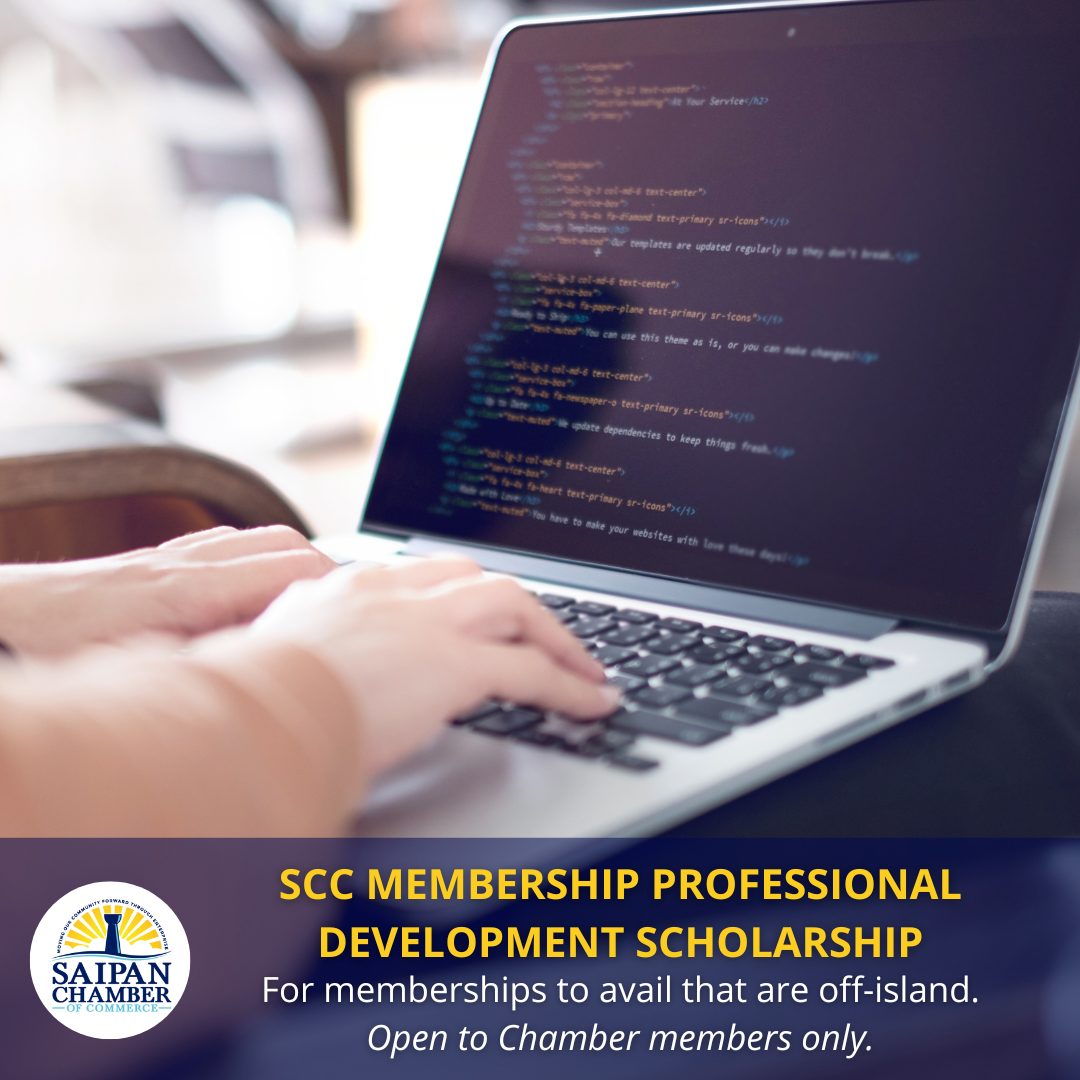 The Saipan Chamber of Commerce will award up to $4000/year (up to of $500/quarter) in reimbursement grants to Chamber Member Employers for workforce/job training, education, and leadership development. The organization must be an active Chamber Member. Must be a SCC Member to participate. Please review guidelines available below.
Applicants should complete the relevant award application based on their eligibility. Once the application is submitted, the judging process occurs in three parts: Application Review, Essay Judging, and the Final Interview. Scholarship judges are members of the SCC Education and Workforce Development Committee.
The application deadline is 5:00pm on Wednesday, November 30, 2022. Applicants should submit their completed documents through email to coordinator2@saipanchamber.com or in-person at the SCC Office located on the 4th floor of the Marianas Business Plaza, Suite #413. Applicants are encouraged to send their materials ahead of time to ensure SCC has received all required documents.