SCC Professional Development Award!
The Saipan Chamber of Commerce will award up to $2,000 per year in reimbursement grants to Chamber Member Employers who invest in the continuing growth and education of their employees. The award is to be raffled simultaneously at the end of each quarter at the SCC General Membership Meeting - awarding up to $250 in reimbursement awards to two(2) lucky member companies. Must be an SCC Member to participate.
Countdown until Award Drawing
DECEMBER GENERAL MEMBERSHIP MEETING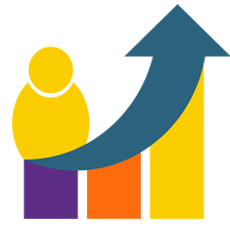 Reimbursements available for member employees for:
Workforce job training, education, leadership development, re-tooling, etc.
Accredited educational institutions that provided graded courses benefitting both employer and employee
Continuing education courses that provide credit to maintain professional licenses and affiliations benefitting both employer/employee
Non-credit and credit courses that are aimed at providing specific skills or employee's potential for advancement benefitting both employer/employee
Specific terms and limitations do apply, please click here.