Chamber Job Opportunities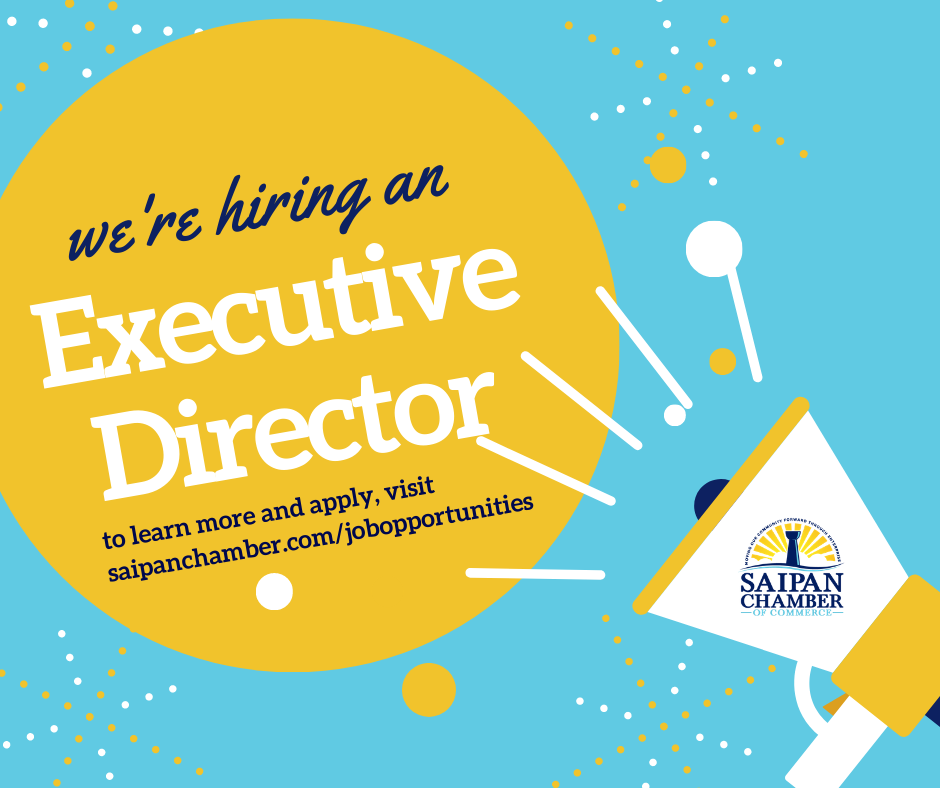 The Saipan Chamber of Commerce is looking for the right person to serve as Executive Director who shall be responsible for implementing the mission and policies set by the Board of Directors while working with the Board to develop and implement both short- and long-term strategic plans for the Saipan Chamber of Commerce.
The Executive Director reports to the Board and is responsible for the overall day-to-day operations of the Chamber. Duties include managing the SCC's programs, facility, fundraising, financials, and staff; taking a lead role in development efforts; providing the primary liaison between staff and the Board/ subcommittees, and providing reports to the Board on the management of the organization.
A complete job description can be found at the link to the left. To submit your cover letter and resume, please click "submit here." Your application will be kept confidential until an offer of employment has been made.  Applications will be received on a rolling basis until the position is filled, with priority to those who apply before April 16th, 2021.